Your next big property investment may just be in these two bustling Metro Manila hotspots
March 9, 2020
Days into the new year and a brand new decade, plans are being penciled in and goals are being set. 
If there's one thing that's sure to top your 2020 list of goals, perhaps it's to find that rewarding investment that could bring your new year to a soaring start. The year may have changed, but when it comes to property investment, one factor will remain constant: location will always dictate the success of your investment.
A smart home with a view within the rising Entertainment City
From the fabled sunset of Manila Bay and the booming Entertainment City, property giant Megaworld is building a community where one can enjoy the best of leisure, entertainment, and business all in one address.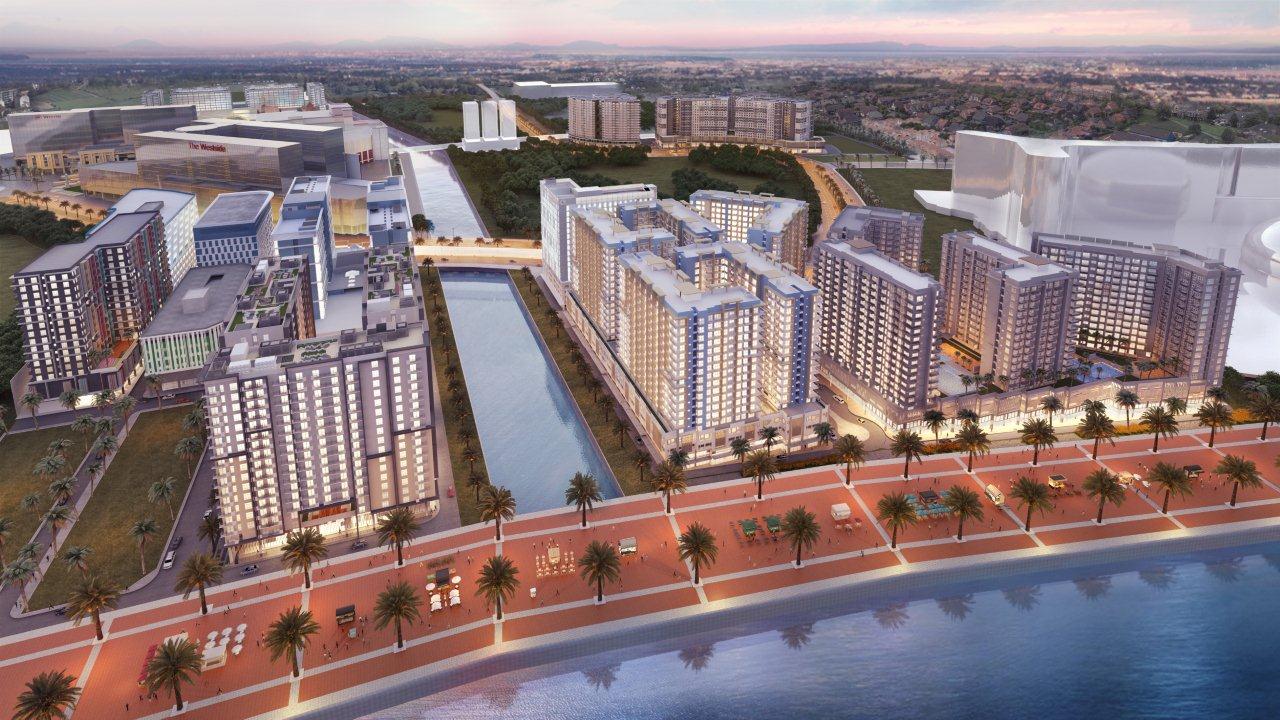 The sprawling Westside City, Megaworld's 31-hectare township in Parañaque City, is shaping up to be the urban paradise city dwellers have been looking forward to. Surrounded by the fast-paced developments inside this township is what is deemed to be the Pearl of Westside City: South Beach Place. 
Designed by award-winning architectural firm Casas Architects, the 20-story development is inspired by the exciting South Beach neighborhood in Miami, Florida. With its unique style, understated elegance, and sophistication, the condo development promises to make an ideal home especially for those who crave for convenience, accessibility, and the dynamism of a Megaworld community.
Highlighting the value of convenience is the smart home technology available in South Beach Place, which enables unit owners to easily control lights and appliances remotely or via a smartphone app. 
The 20-story South Beach Place in Westside City will offer revitalizing views of the famed Manila Bay sunset and the growing Metro Manila skyline.
Offering a total of 582 units, would-be residents of South Beach Place can choose from Studio (up to 41.5 square meters), One-bedroom (up to 61.5 square meters), Two-bedroom (up to 83 square meters) and Three-bedroom (up to 144.5 square meters). The option to combine units is also available with free interior design consultation. Residents can also enjoy a spectacular view of the dazzling Manila Bay sunset and the Metro Manila skyline seen through the balconies of their units.
With a line of commercial and retail spaces to open on the ground floor level in the near future, residents will be welcomed at the condominium's grand lobby. They can also enjoy easy access to the soon-to-rise Westside City Mall via a footbridge, as well as the Westside City Resorts World complex, the second Resorts World development in the country.
Amenities will be hosted on the fifth floor where residents can also enjoy one of the five skygardens in South Beach Place. Designed to make for a soothing stay, other skygardens will also be located on the 8th, 11th, 15th, and 18th floors, respectively.
Finding a family haven in modern Manila
According to Lamudi Philippines, the city of Manila recently jumped 29 places up in Mercer's 2019 Cost of Living Survey, taking the 109th spot out of 210 locations worldwide among the most expensive cities for expatriates.
This, coupled with the fact that the city still holds important pieces of the country's culture and history, only strengthens Manila's position as an ideal place to build a home in. With the multifaceted characteristics of the city, it's hard to deny that the city remains a must-considered location when looking for a property investment.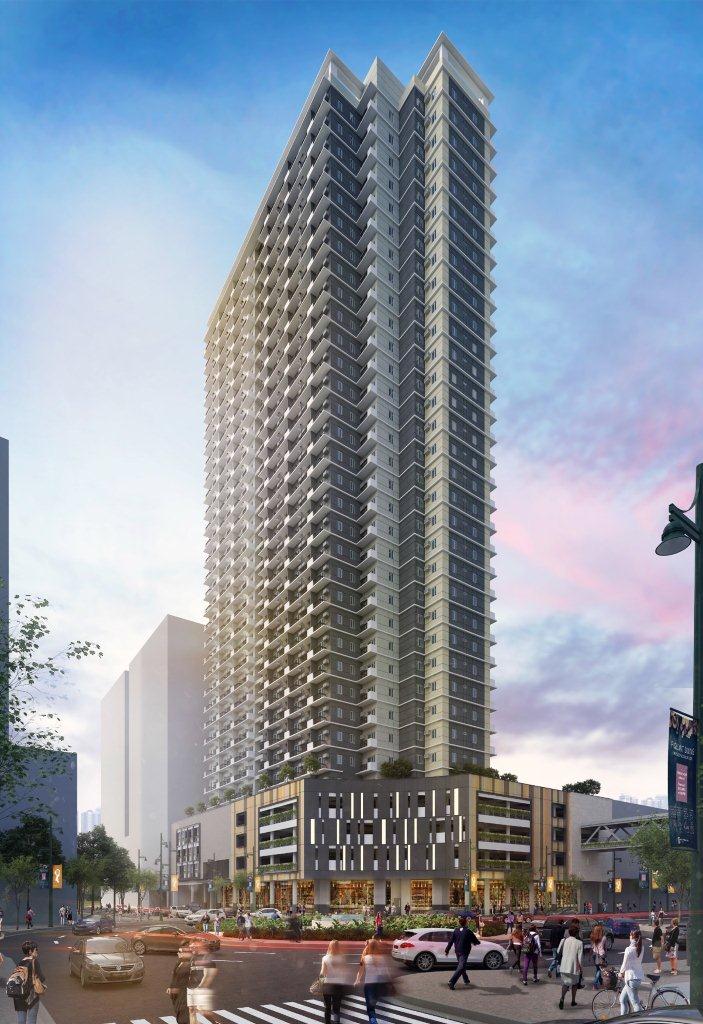 The 34-story Kingsquare Residence is rising in the country's capital within the 16-hectare San Lazaro Tourism and Business Park in Sta. Cruz, Manila.
Rising within the 16-hectare San Lazaro Tourism and Business Park in Sta. Cruz, Manila is Kingsquare Residence, Megaworld's newest top-notch residential development in the country's capital. Nestled within a retiree-friendly community, the 34-storey property is accessible to several topnotch hospitals, including the Chinese General Hospital, Metropolitan Medical Centre, and the University of Santo Tomas Hospital.
Wherever you are going, a home in Kingsquare Residence will always be convenient as it is also located near transport hubs (LRT-1 stations of Tayuman and Blumentritt and the Philippine National Railways) and major highways, including the Espana Interchange leading to the South Luzon Expressway (SLEx) and the North Luzon Expressway (NLEx).
Tailored fit to the needs of a growing family, future residents of Kingsquare Residence can also look forward to enjoying being near Manila's University Belt—schools such as the University of the East, University of Santo Tomas, Far Eastern University, the Mapua Institute of Technology, and Centro Escolar University—as well as premier Chinese schools like Chiang Kai Shek College, Hope Christian School, St. Stephen High School, and Philippine Cultural High School.
Each of the development's 961 units is a space ideal for budding professionals and businessmen as Kingsquare Residence is strategically located within a friendly, exclusive, and peaceful community while being conveniently close to trade centers that include commercial and wholesale destinations. 
Offering unit options ranging from Studio (up to 31 square meters), One-bedroom (up to 46 square meters), and Two-bedroom (up to 61 square meters). Residents are sure to enjoy the views surrounding the property as all units will come with balconies. 
Residents can also enjoy easy access via footbridge to the soon to rise Kingsplaza Mall just right across the property. Slated to be completed in 2024, Kingsquare Residence is the kind of property where a home and investment can just be in one place. 
To find out more about Kingsquare Residence in San Lazaro, Manila and South Beach Place at Westside City, you may drop by at the Winford Hotel Ballroom inside the San Lazaro Tourism and Business Park during the Chinese New Year Open House on February 1, 2020. Learn more about the importance of securing these investments from Mr. Jan Paul Custodio, Senior Partner, Santos Knight Frank.
Armand Homilla | Manila Bulletin